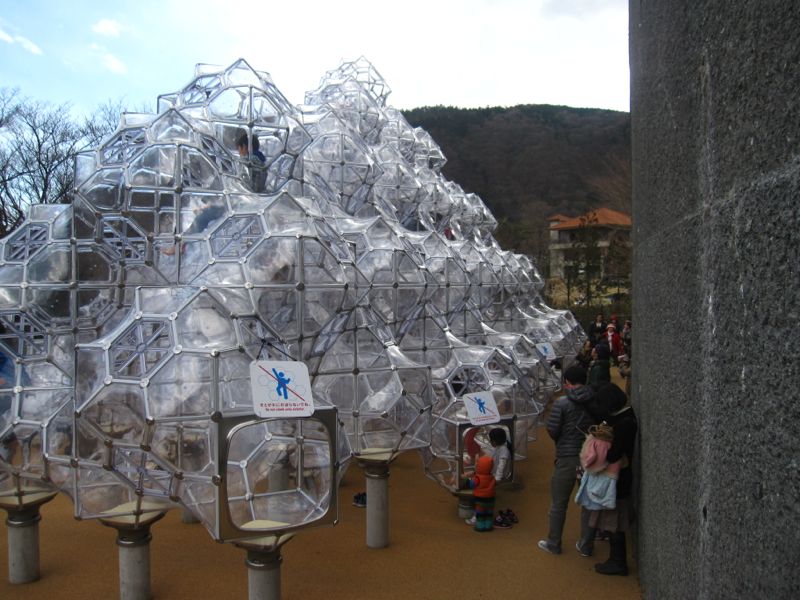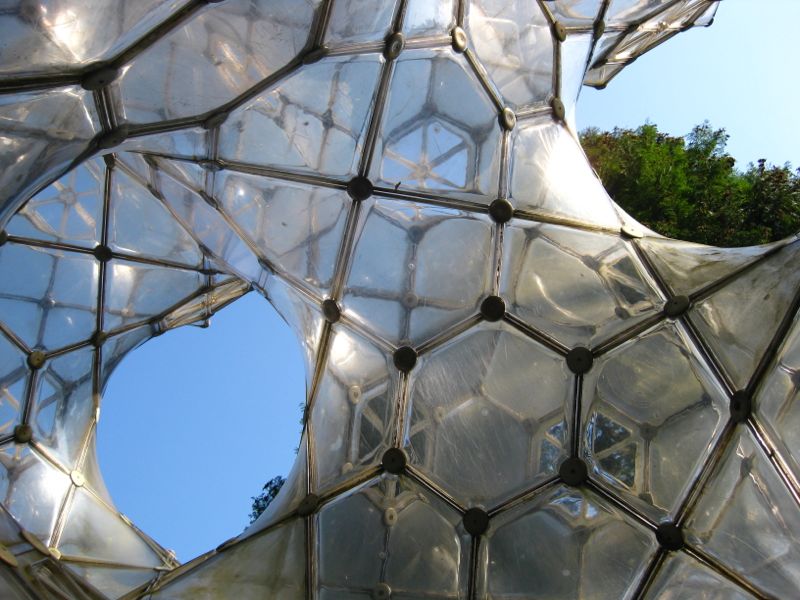 Peter Jon Pearce's ethereal climbing sculpture, "Curved Space Diamond Structure" is commonly called, "The Soap Bubble Castle" by Japanese children and patrons who frequent the Hakone Open Air Museum. Whether you see bubbles or radiant gemstones when you look at this play space, the mold injected polycarbonate modules were indeed modeled after the structure of a diamond molecule enlarged 8 billion times.
Built for exploration both inside and out, this installation has been a mainstay of the museum's collection since 1978, and was recently refurbished and relocated to another region of the park. In the 70's Pearce produced several similar structures which were located in playgrounds and museums throughout the U.S. including the Brooklyn Children's Museum. You can see a slide show featuring all of Pearce's installations at his website HERE.
Pearce's fascination with natural geometries spans his entire career. A partner of both Charles and Ray Eames and Buckminster Fuller, Pearce's explorations into what he now calls, "High Performance Design," are evident in his work on both Biosphere 2 and the recent glass and steel "Eco House."
For more information about visiting hours at the Hakone Open Air Museum, (a must see for any play enthusiast touring Japan) click HERE.