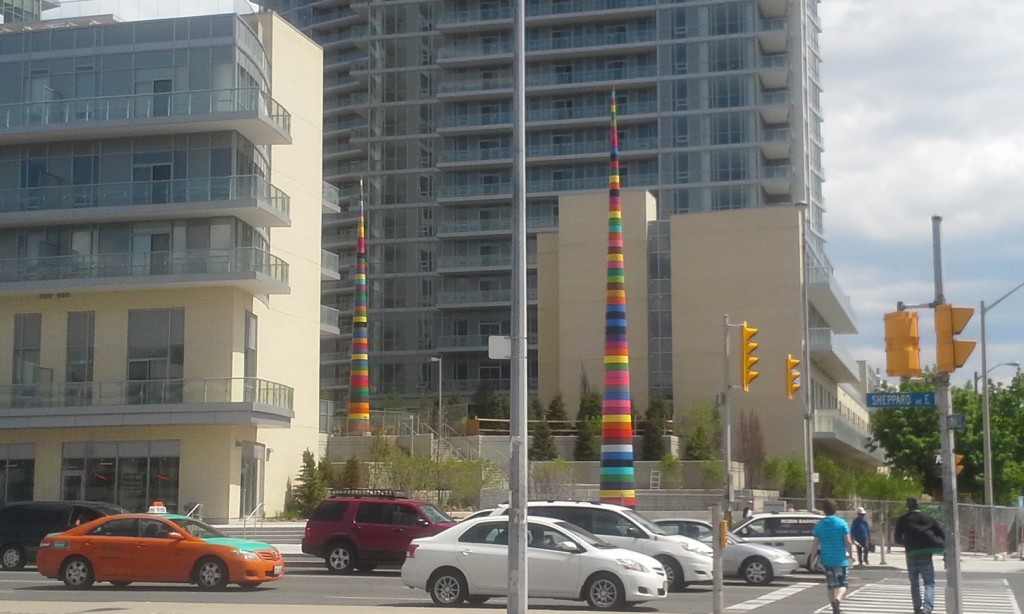 Imagine looking out your window daily and seeing these modern, multi-hued sculptures!  The local residents (and passers-by) of the Emerald City Condos in North York can thank Douglas Coupland, the artist behind these constructed forms.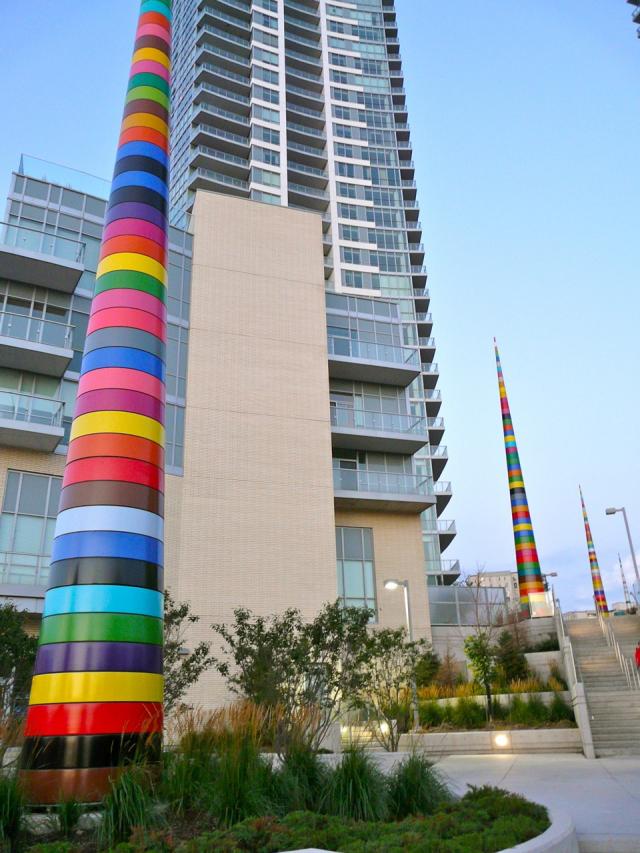 The installation titled Four Seasons consists of four colourful, vertically-stretched cones that are 48 feet tall, each representing a season [winter, spring, summer, and fall].  They embody Coupland's design aesthetic:
"When I think of landscape, I think of pencil crayons you get at school.  The happy feeling you get in your head when you open the crayons and the colours are so shocking and bright … I wanted to create a landscape from scratch with unexpected objects, in an expected location."
Here's a video of Coupland in his West Vancouver studio discussing this public art project.
------------------------------
Image Credits:
Deidre Tomlinson + Urban Toronto.
------------------------------
References:
Inkblot Media. (2014). Douglas Coupland: Four Seasons . Retrieved from https://vimeo.com/87484967.