Montsouris Park in Paris is one of the 19th Century park, built during Paris reconstruction known as Haussman works. It was designed by engineer Jean-Charles Alphand, with all parisian system of planted streets and squares.
I am not sure of the playgrounds' history, as they are now a mix of different styles, with interesting concrete structures and conventional recent furnishing.
Ok, so here is the great idea I hadn't seen anywhere else : a structure that is a great car circuit. It is a real small landscape with mountains and bridges, and roads for little cars, marbles, or small kids! It is also used as a mountain to climb or just a place to sit for other children.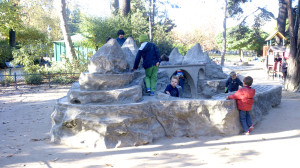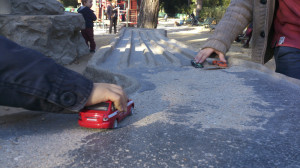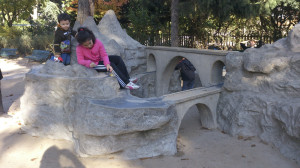 The rest of the playground doesn't really have special elements : but there is still a big sand pit which is not so common in France… And come on', how cool is it for kids and parents just to hang out under huge historical trees.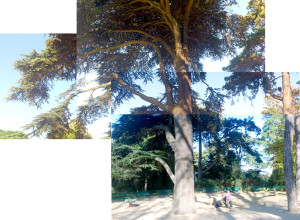 Speaking of tress, one of the most attractive playscape of the park (which is *tolerated( but not *allowed*...a subtlety well known in France!) is a giant cedar. Kids and parents of all age swing and climb on it.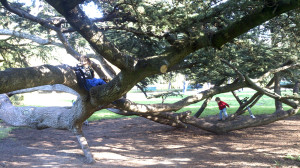 It really made me think of this great book by Shel Silverstein : the generous tree.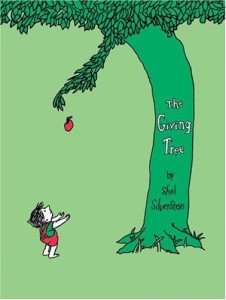 It also made me think about how playgrounds can be included in historical parks.
Does anyone have original example of interesting realizations in areas of high historical issues?