I had the chance to visit Berlin this winter and is was a great lesson about playing with nature in the city.
It feels that playgrounds are more seen like « freedom opportunities » than in France. I don't know elsewhere, but here, you often feel that you're meant to do such thing here and such thing there. And I guess we always feel it's better elsewhere !
Anyway, I found by chance in Berlin 2 « natural play area ». They are not really playgrounds but places that look like nature where you can build, run, jump.
Robinienwäldchen
In this place in the middle of the city (that probably couldn't be built) grew trees (false acacias). Public authorities decided to make it a place for nature and kids. It looks quite like a small wood but it is closed and secured with a fence, and you can find big branches kids can play with.
This kind of place is a great idea to convince public authorities to keep some natural sites in the city.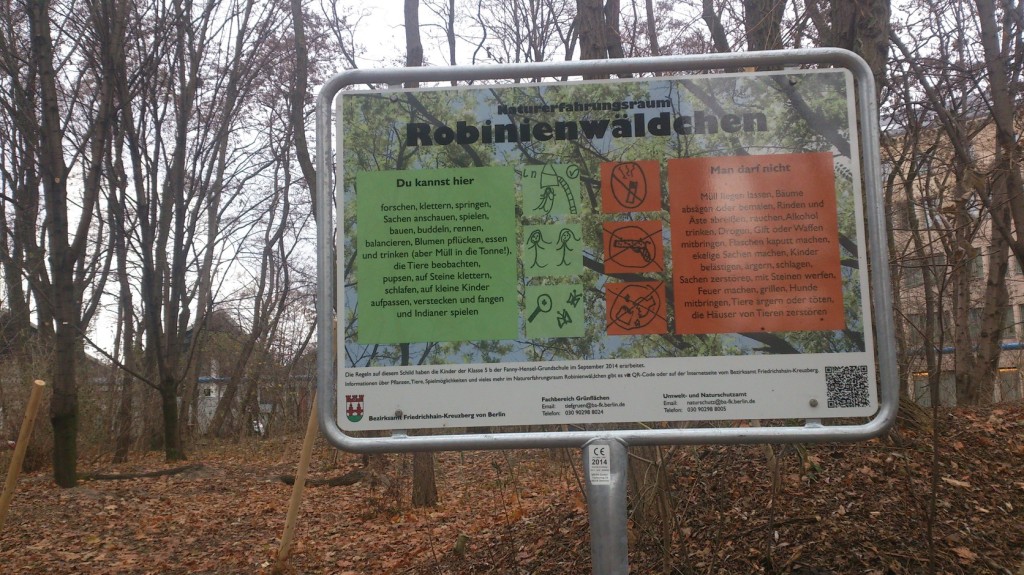 You can see sunny lively picture of the place here.
Park am Gleisdreieck
I found the same kind of area in this brand new park. Here, a special place for « nature » was created. It is a really artificial landscape, quite rough, with sand, hills and some bushes. And here again, big branches to build stuff.
I was really amazed that a new park creates a place that looks like a wasteland, so kids cans feel free to do stuff.
The park looks really great and has a lot of other play features an play scapes. On of them is those big swings outside a play zone. It seems that adults feel free to swing in the city, as it was used on this tuesday morning.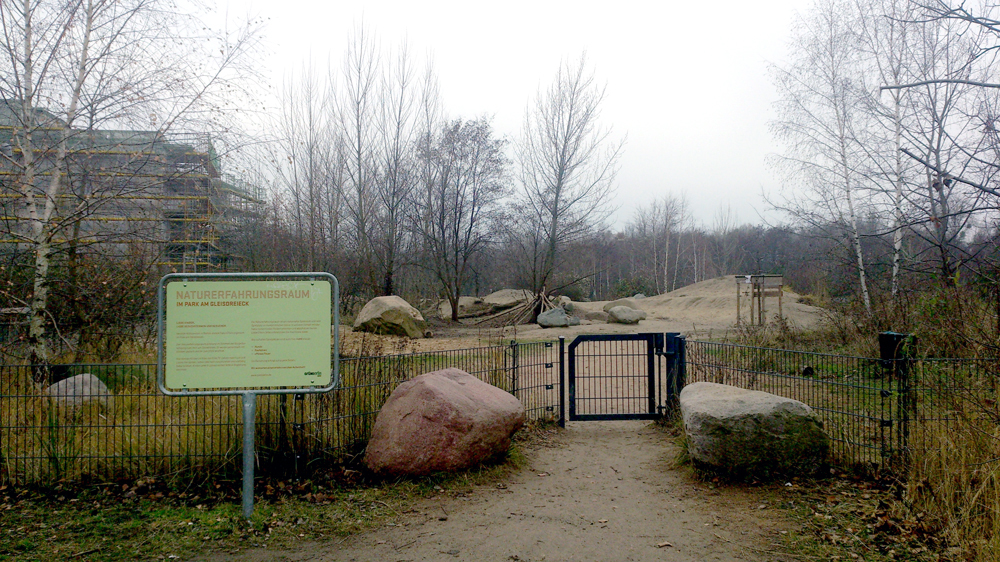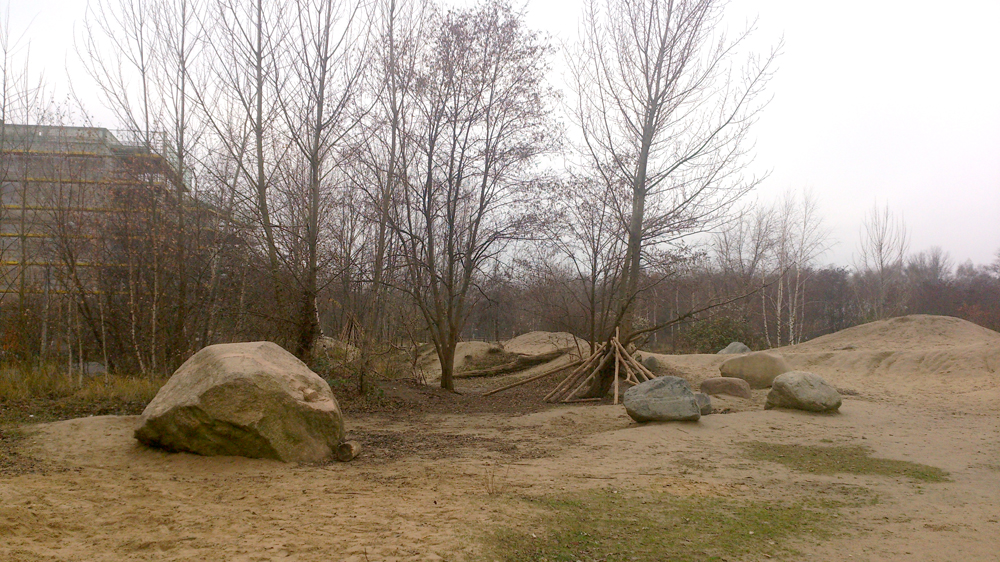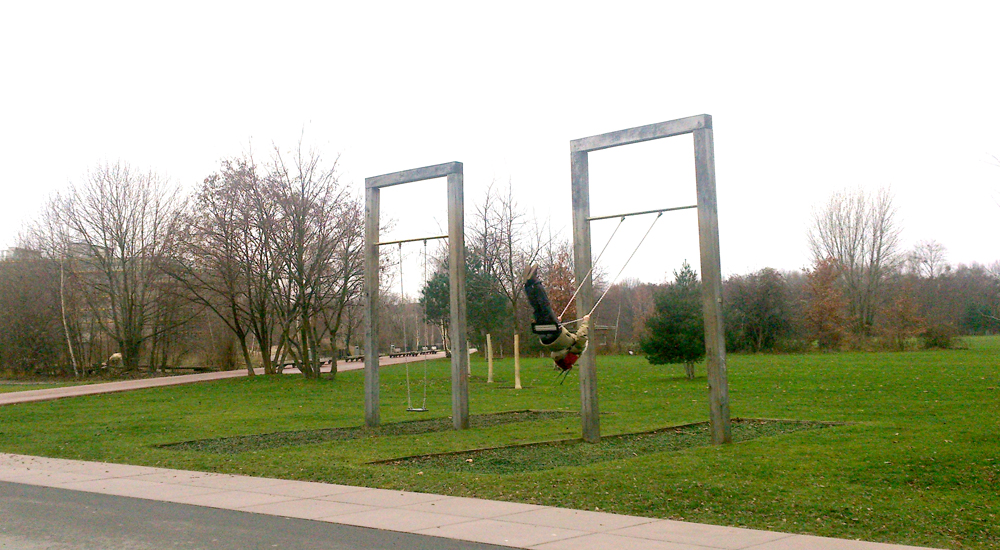 Some picture about other parts of the park here.
Kolle 37
Now this is a crazy place. Paige has already written about it , you can read her post here. This is an adult free zone where children can play, build, make fires, hang out in an old car !
It definitely has this destroy look as the Adventure playgrounds but it really looks great.
Parents are not allowed but there is always an adult from the Kolle 37 team when the place is open.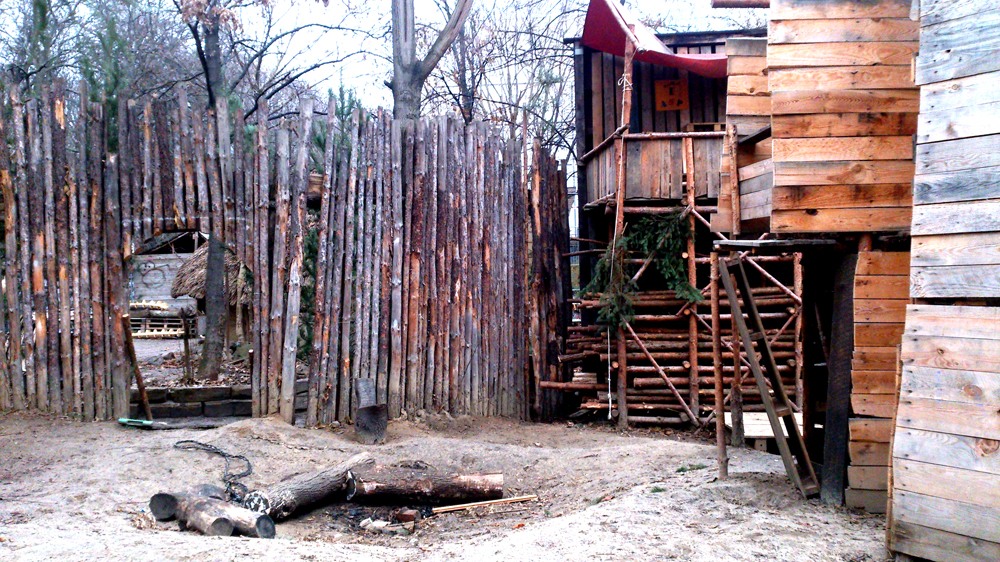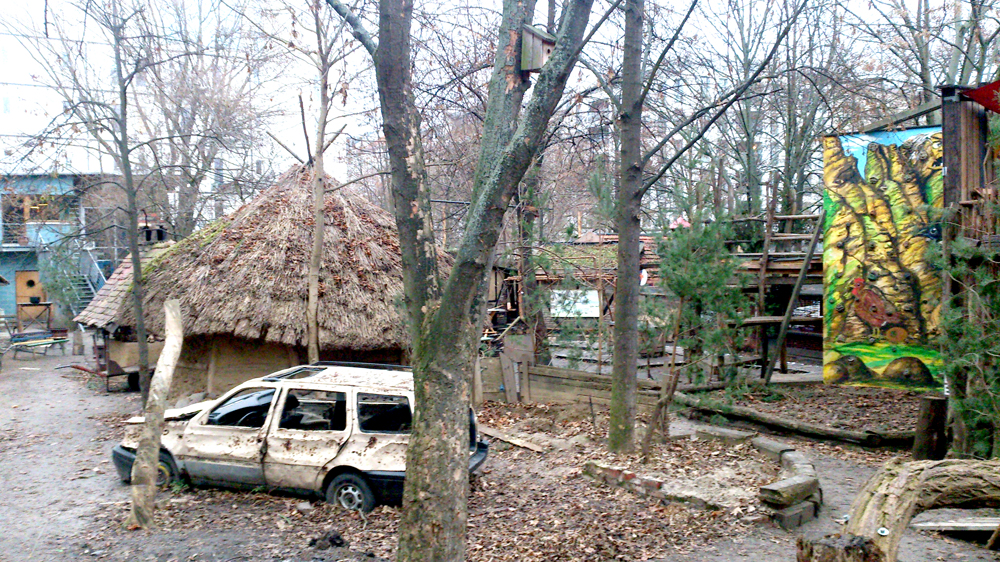 I only had a few days in Berlin but I hope Playscapes will have a german correspondant or reader to tell us more about those projects and many others.