Most playscapes in our age tend to include identical, factory made products. If you walk into a playground anywhere in the world, you can easily find playstructures made by the same manufactures, and as such, include almost identical playstructures. But there is and was a different trajectory to play spaces.
Egon Möller-Nielsen
is one of the heros of creating play structures which serve also as art pieces. This is why when I was in my last visit to Stockholm I decided to seek out and find one of his famous structure in the Riemer Holm Park.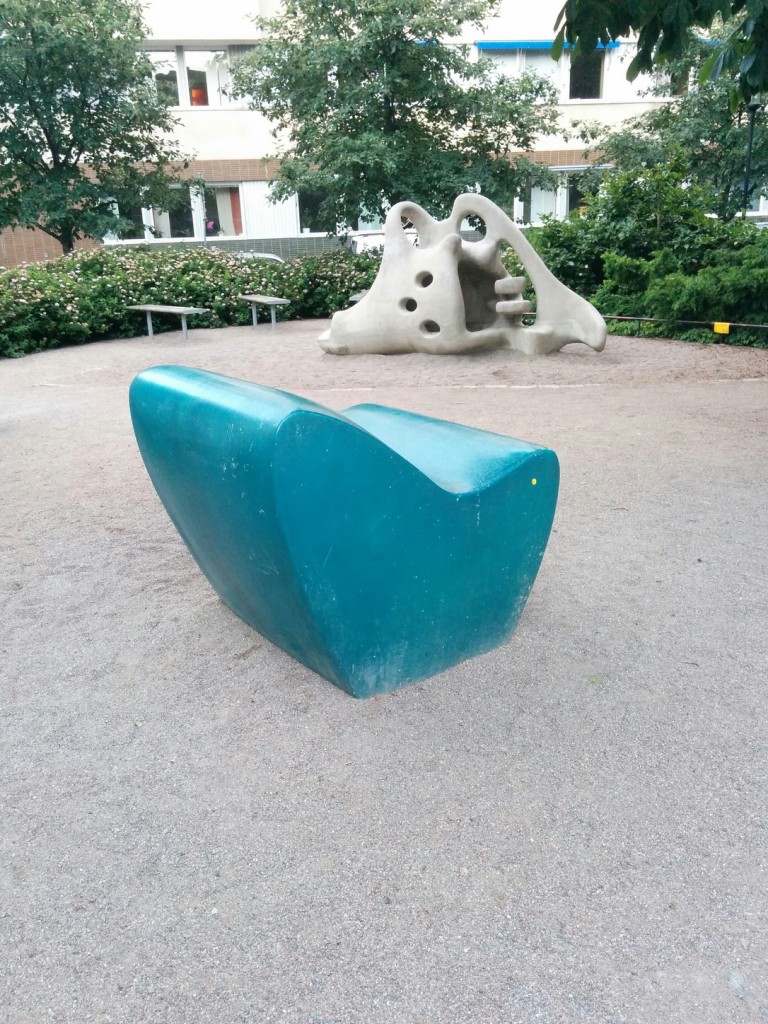 Möller-Nielsen has been written about on playscapes.com a number of times. For the simple reason that he is one of the founders of this genre of design of play spaces.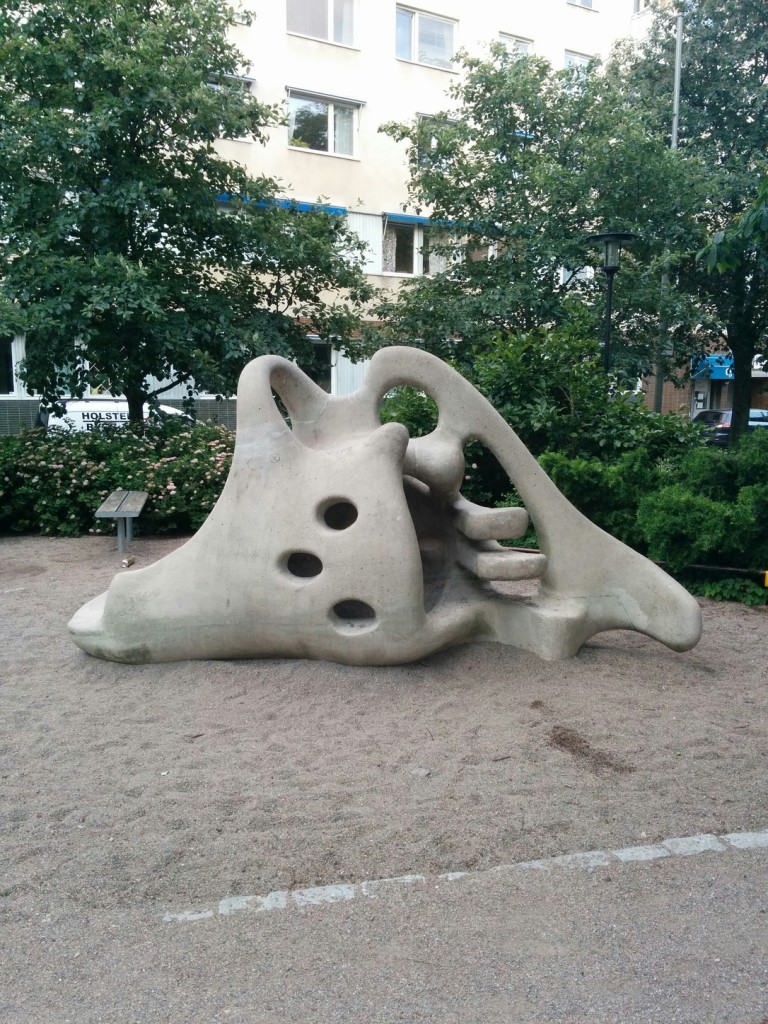 Having had studied at the Royal Academy of arts in Copenhagen, Möller-Nielsen was grounded in the modernist ethic. Not only stylistically, but also formally, Möller-Nielsen brought art and the ludic experience into the public sphere in a powerful way. He worked as an apprentice for the Finish architect Alvar Aalto in Finland as well as Gunar Aplund in Stockholm. The two are considered to be what some have termed "high modernists".  This term is usually used to describe an architectural movement which was characterised by a stylistic and ideological confidence. For the high modernists, the past was the enemy and the future was something to look forward to. As such, Möller-Nielsen saw a great importance in childhood and children and the spaces they inhabit. His creative endeavours included art, sculptor and illustrated picture books. He was a driving force throughout the 1940's and 1950's of the Swedish modernist movement and his footprint can be found in many surprising places in Swedish culture.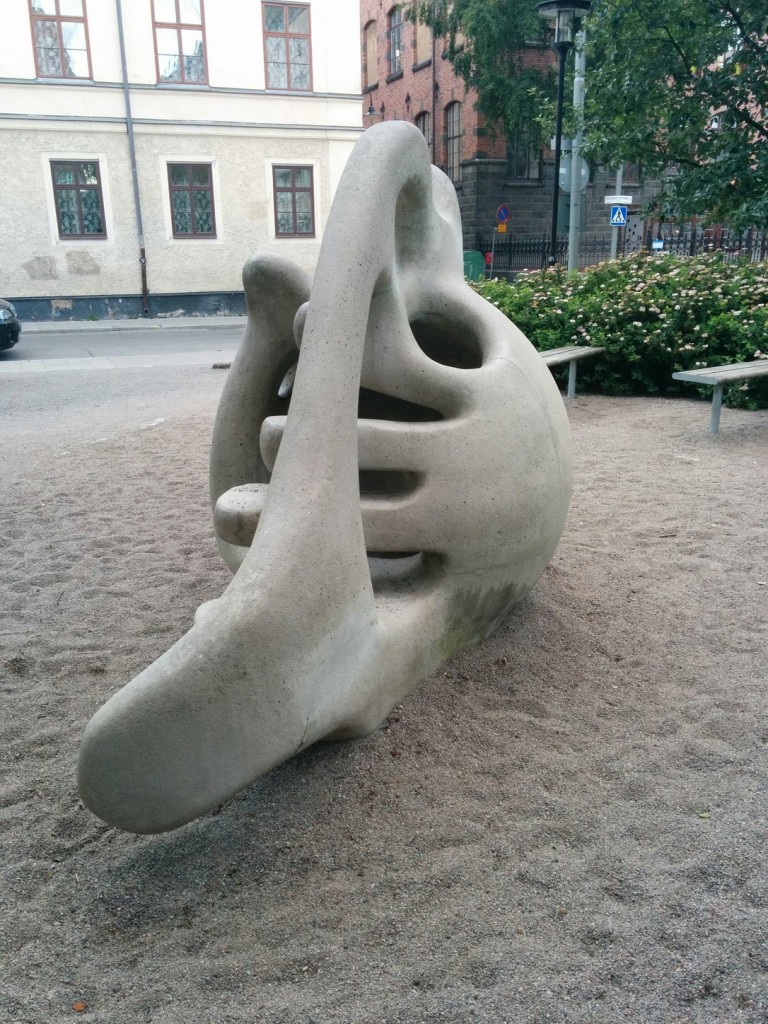 Following Le Corbusier he called his play-creations "Machines for playing". Le Corbusier saw buildings as all inclusive creations which could supply all elements of living in a mechanical and efficient way. For Möller-Nielsen there was no separating art and play, there was no separating the cultural significance from the ludic experience. These play structures were all encompassing, they were both artifact and object, they were both to be used and to be looked upon.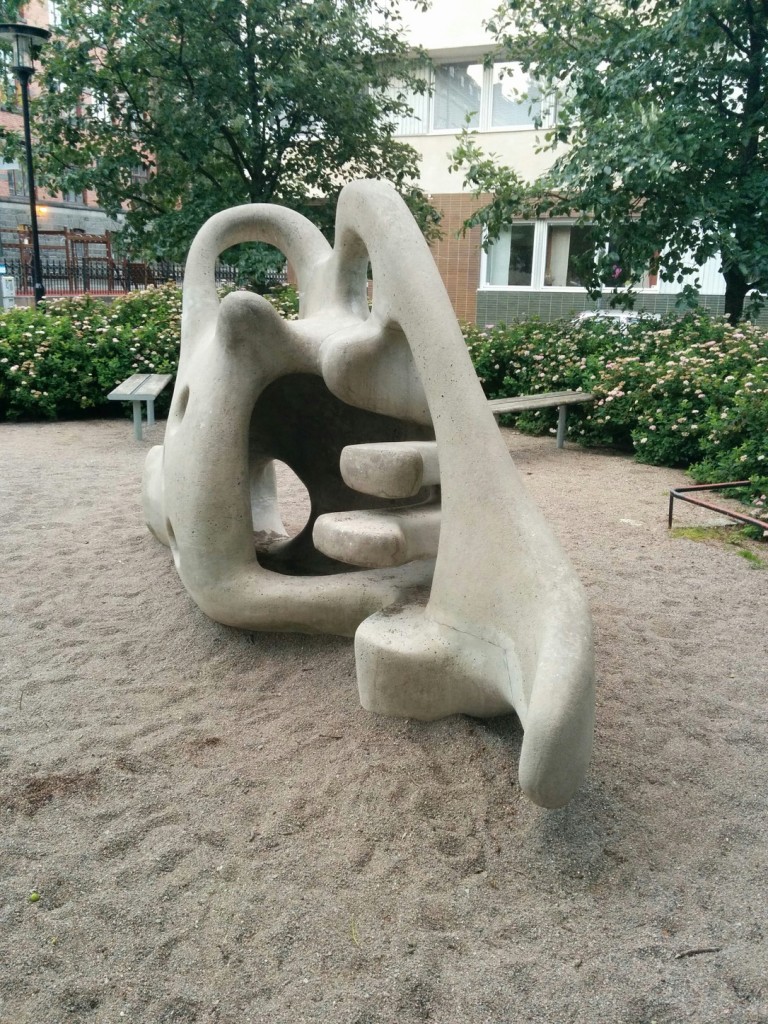 These creations were usually made from concrete or granite and so built to last. These are not tactical interventions into the urban fabric, these are concrete statements of culture.  His structures have no ornament and the user can directly engage every part of the structure. Many times we see attempts by play designers use metaphor, symbolism, real and fictional characters to illustrate and animate the play structure. Ships, cars, dragons etc. are all common figures in our play areas. But Möller-Nielsen used abstract forms. The play structures  looked like themselves, not like something outside the playground.
I have previously written about Axel Nordel and others who belonged to the same architectural and design movement. I believe there is a great deal to learn, not only from the forms and excitement which Möller-Nielsen created (more historic photos of his other projects here), but from the sheer optimism which can be felt in each and every one of his creations.