Modernist urban planning has traditionally liked to see the designation of land use in the form of a single program (housing, commercial, cultural, ludic etc.). We are used to seeing playgrounds as autonomous spaces in the city demarcated by fences or vegetation. Areas of separation rather than inclusion. Rarely do we see overlapping urban programs in these spaces, especially since children are concerned. This is why it was surprising to come across this structure in
Beersheba's
Gimel neighborhood.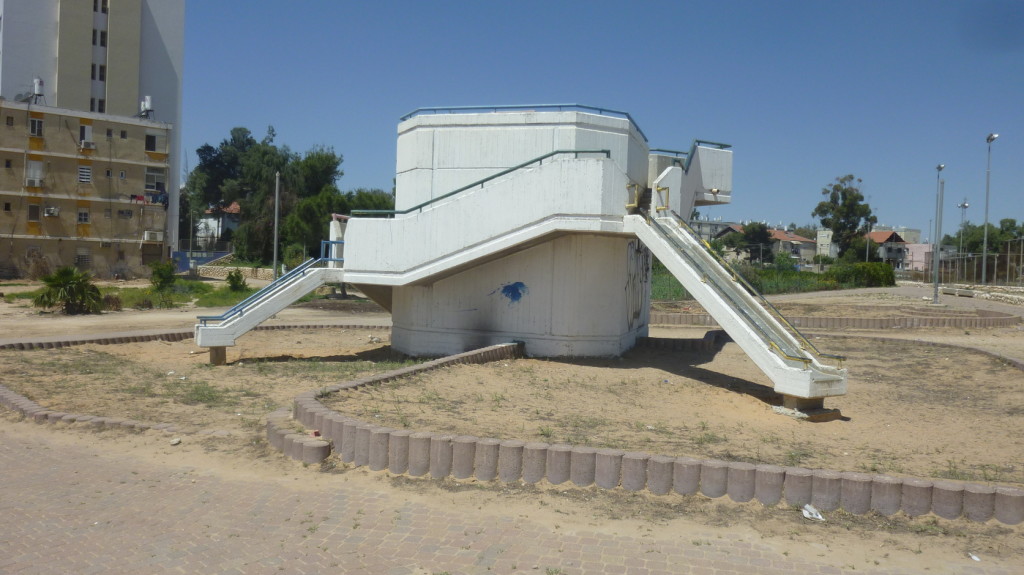 I have not managed to find out who designed it or when exactly it was built , but its particular form and purpose were so clear and so intriguing that I decided a short piece should be written about it. Further research is definitely needed, not only about this structure, but about play design in Beersheba in general.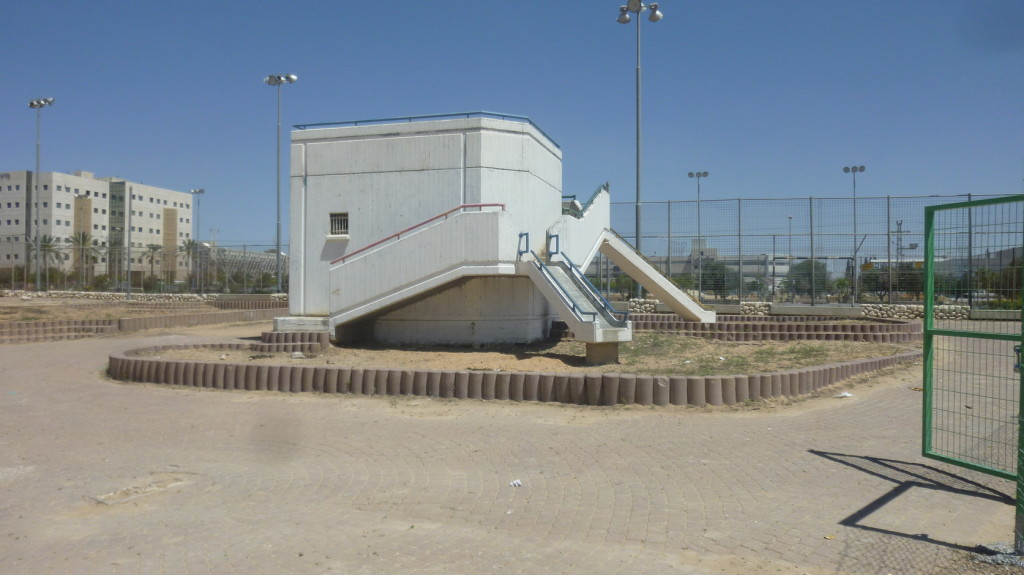 The structure stands near some sports fields and about a hundred meters from the nearest building blocs. Within this mysterious truncated boxlike structure are hidden both the electrical switchboards which control the lighting of the fields as well as a storage room. The structure itself is made completely out of concrete and although it looks a bit drab it is in rather good condition. There is a set of stairs which run up to the roof of the structure out of which, at two points, slides emerge. At its highest point are perched three concrete seats. One can imagine these to be used either by parents supervising their children or by teens looking for a place to hang out with a good vantage point of the area. The two slides enable the use by various different age groups and could enable different types of games and competitions to develop on them.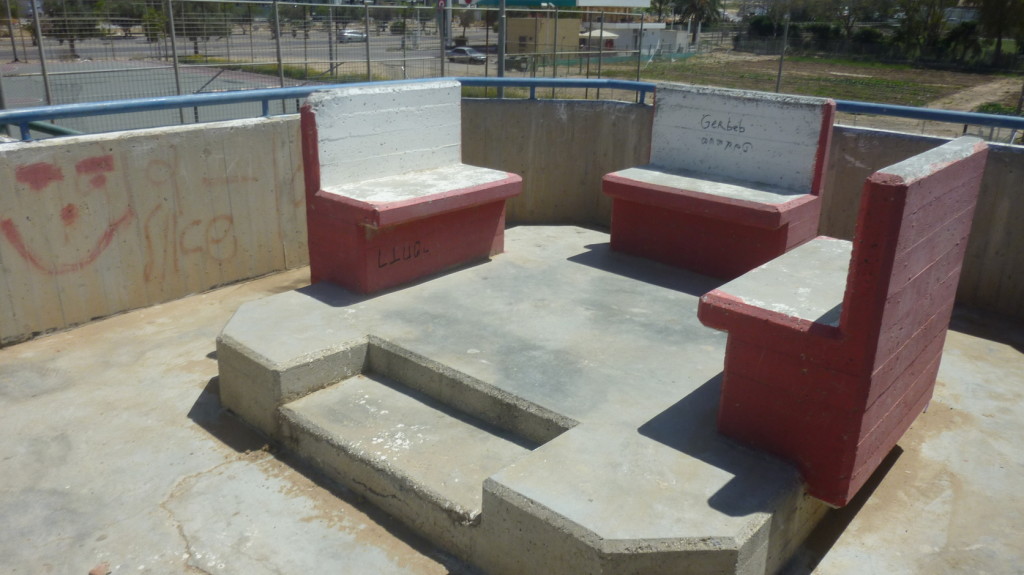 The sandboxes at the foot of the structure no longer have sand in them and seem rather harsh at the moment.  One can see that they have been designed on different levels which can enable different games to develop on site. It would be great if this type of structure could be revamped and reused once again. This playspace seems a good example of how we can integrate infrastructure or other uses in general, into and as part of our playgrounds.