Playspaces designed by Ole B. Nielsen and Christian Jensen, founders of Monstrum, are well known  to the followers of this PlayScapes.com. Paige Johnson has written about
their creations
on a
number of occasions
such as the excellent
Tower Playground
in Copenhagen, Denmark and the much discussed DOKK1
Literate Garden
in Arhus, Denmark. Their design and especially the animated nature of their playspaces has attracted the attention of the international
design community
.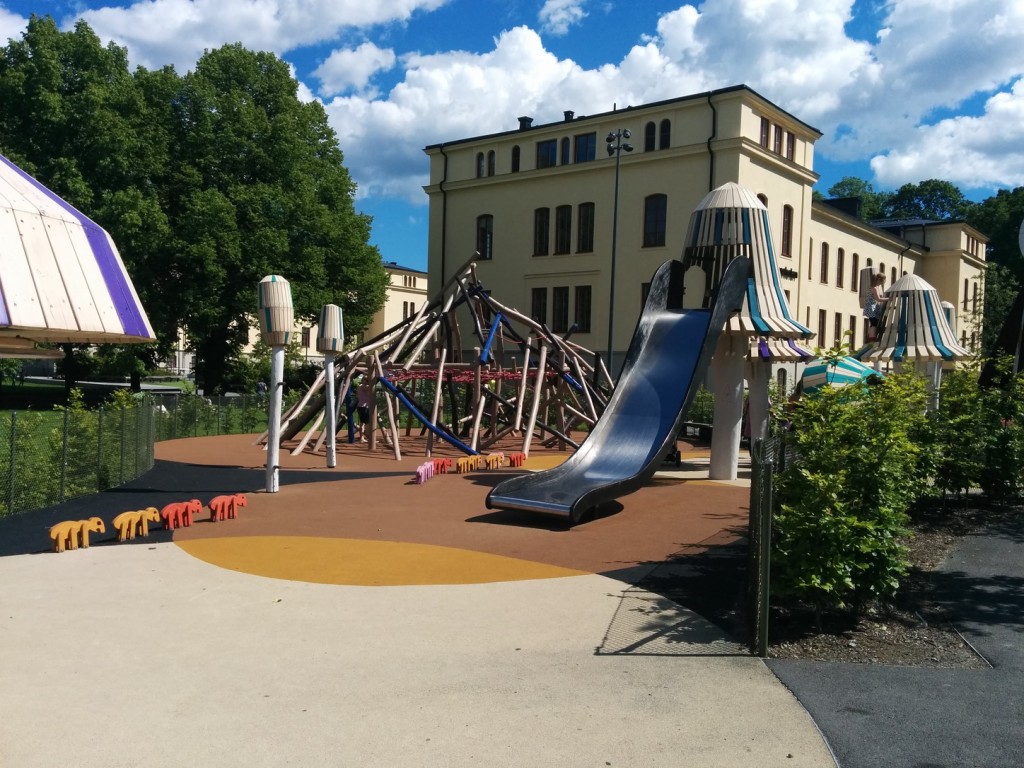 For this reason when I was in Stockholm a number of months ago, I was excited to be introduced by some friends to the Krisinebergs Slottspark playground they designed together with Nivå landskapsarkitektur. While seeing imaginative playgrounds on the internet is interesting and inspiring, it is hardly a substitute for visiting a playground in "real life".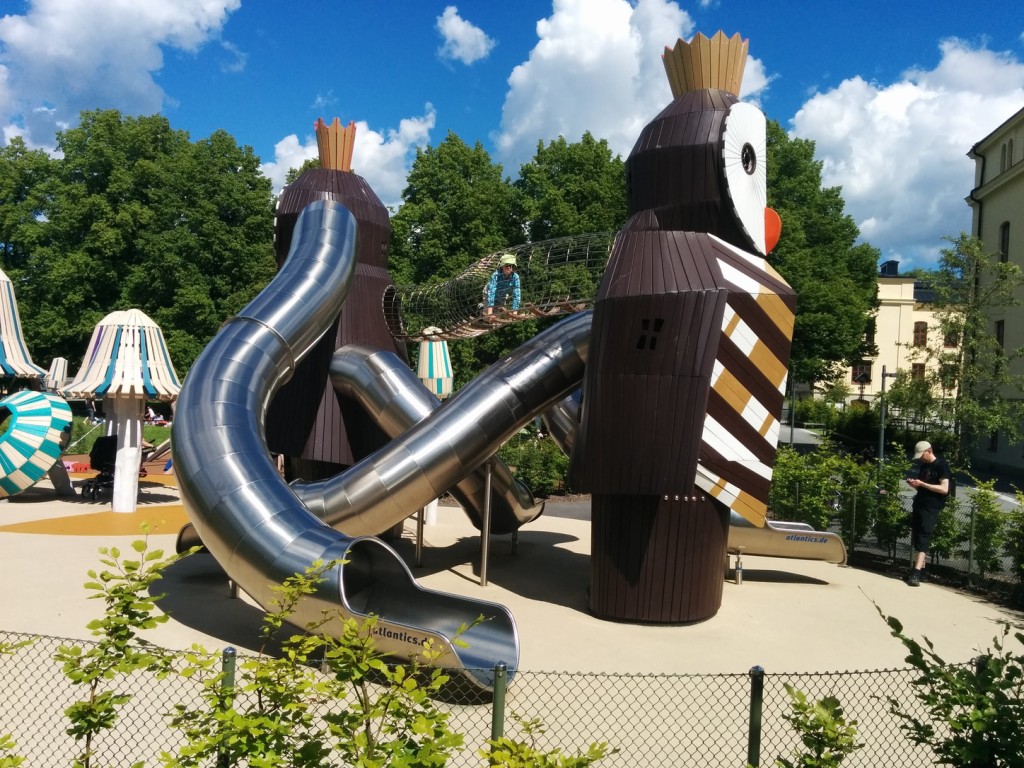 Upon approaching the park one is invariably struck by the the large owls towering over the park - the two owls are 5.5 meters high and make the park a landmark not only for the neighborhood, but also for the city.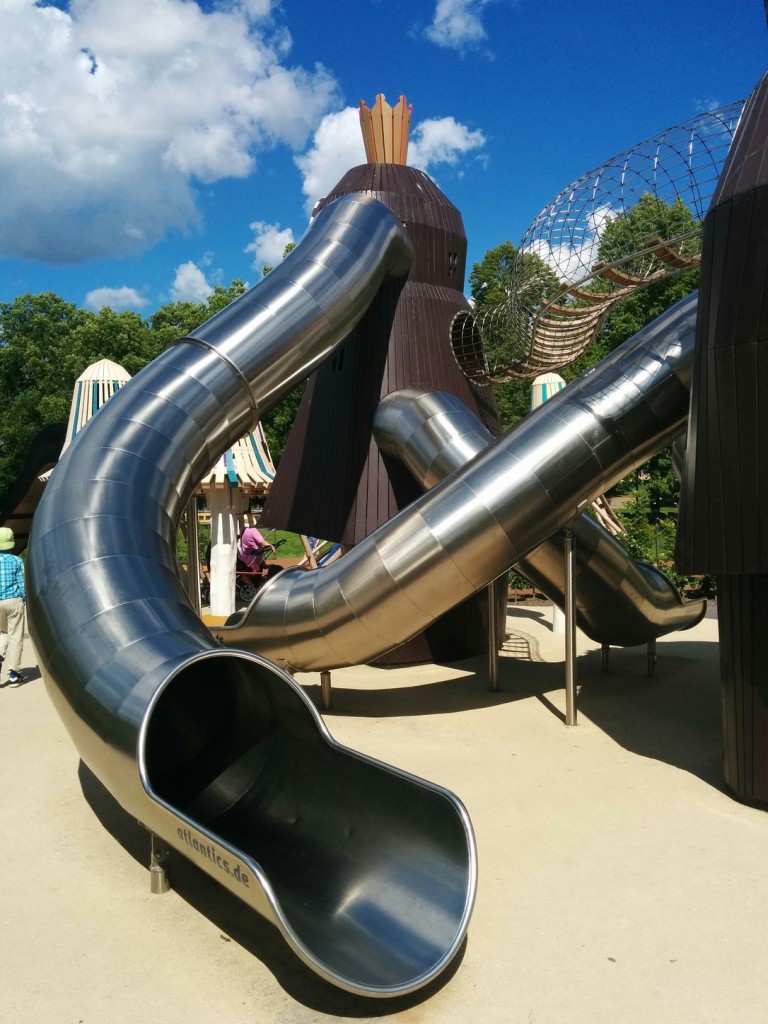 The height of the towers allow for swift, exciting and extended slides. Even though the day was quite hot, the summer sun did not heat up the slides too much and they were perfectly suited for sliding.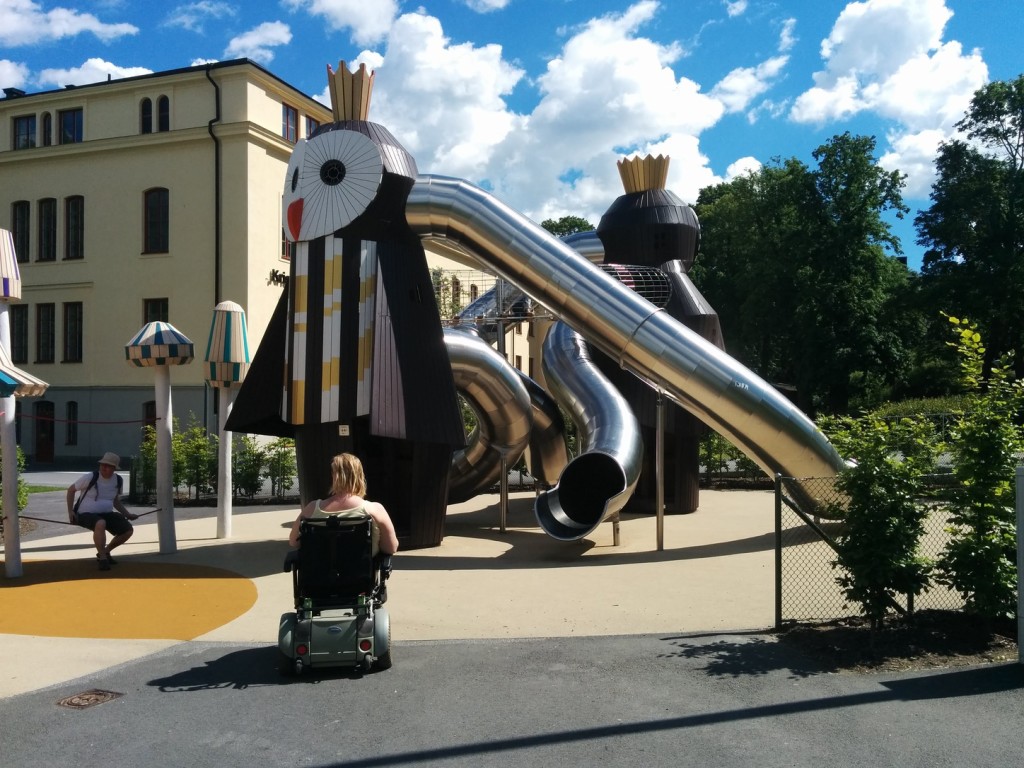 There seemed to be structures for everyone, regardless of age, size and abilities. Even passers by have little elements they can hop over, or balance on (rather large ants).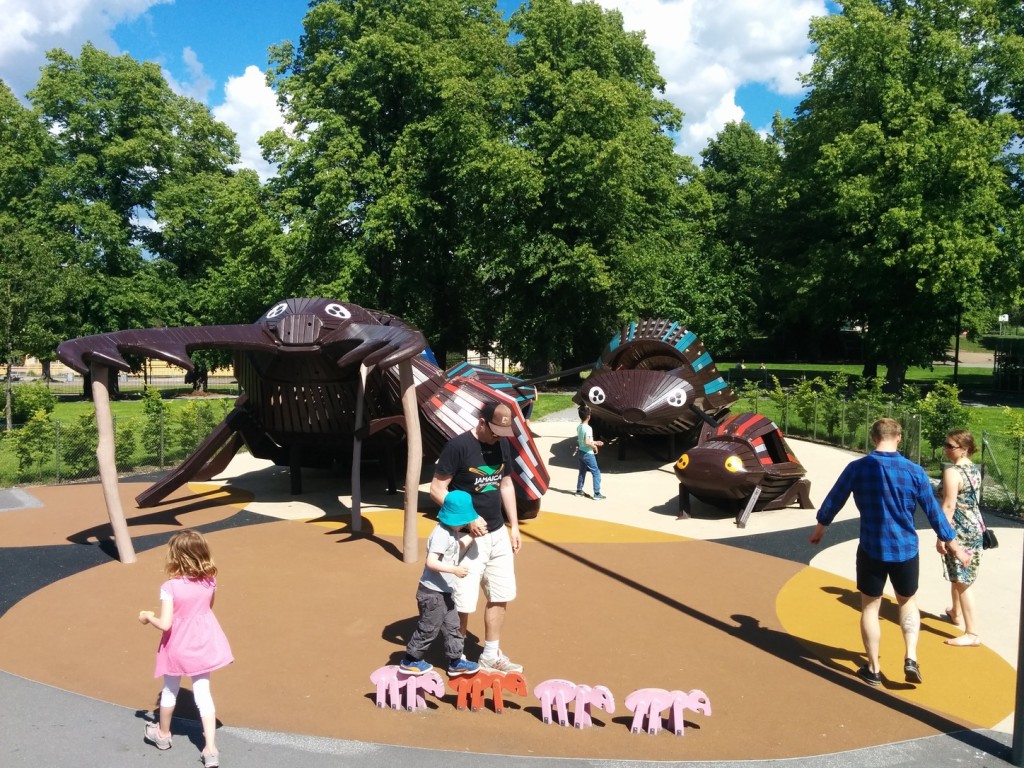 The graphic nature of the park lends itself to storytelling and encourages dramatic engagement with the structures. The beatles, the 2.3 m high mushrooms, the ants and the owls relate to each other and create little microclimates of play. Their shapes and surfaces allow for challenging climbing surfaces and encourage the self generated invention of new games.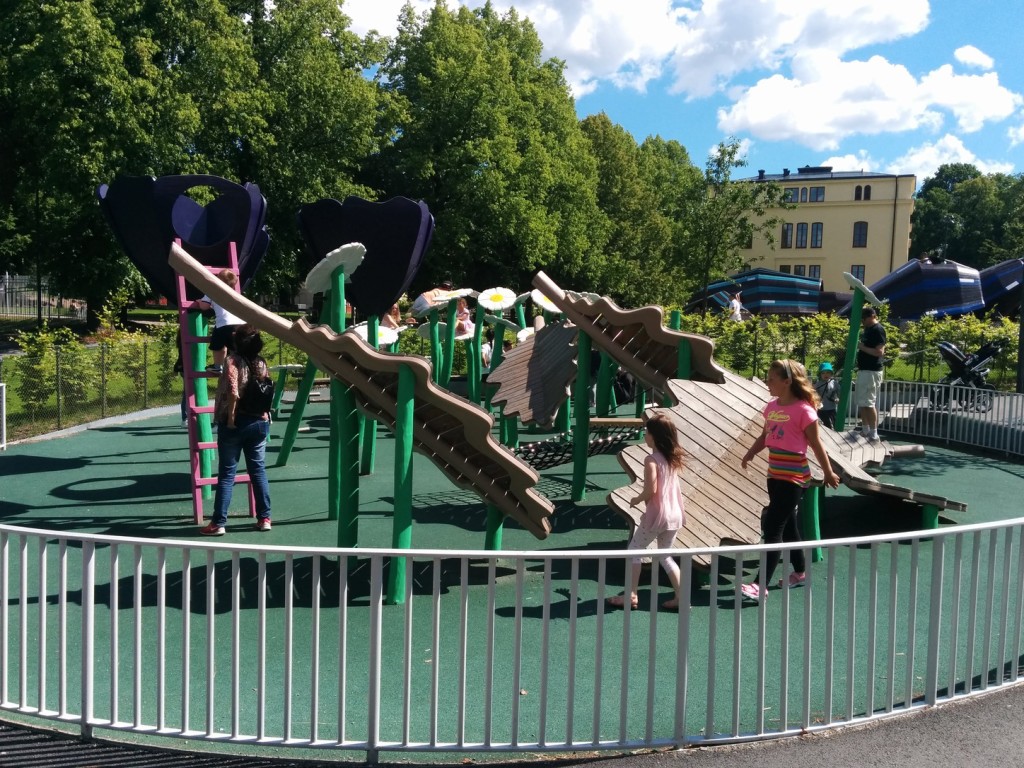 A closer look at the playspace reveals that the play structures were carefully and strategically placed. The elements are all quite close together and so there is usually a buzz of activity in the park. One can see other people play and they can see you. As William Whyte famously stated "What attracts people most, it would appear, is other people." When one visits Krisinebergs Slottspark one can see other people having fun.