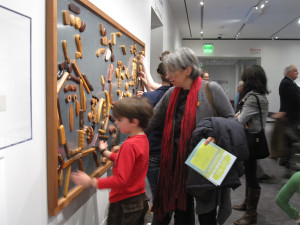 If you can get to Salem, Mass. before September 2015, you can enjoy the Peabody Essex Museum's exhibit Branching Out: Trees as Art. It's part of the Art & Nature Center, which offers playful experiences that appeal to all ages. Here are some highlights from the current exhibit.
Arrange hand-made wooden blocks on a magnetic board. Note the tweens working together in the first photo below.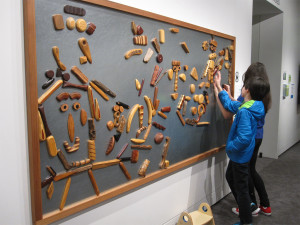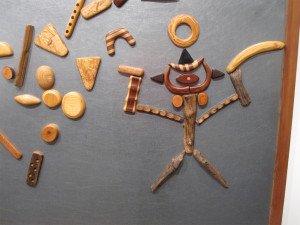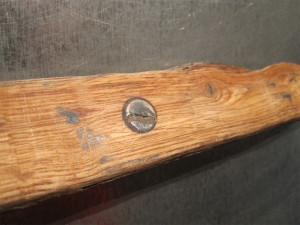 Tap out a tune on a lovely wooden xylophone.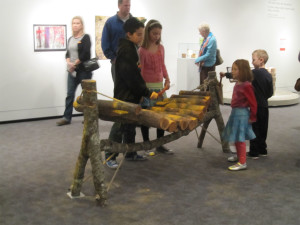 Create a funky critter using parts made from wood and recycled materials. Excellent use of magnets here, too.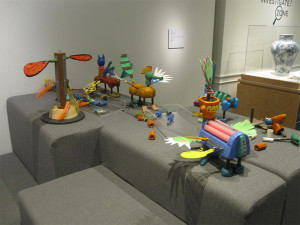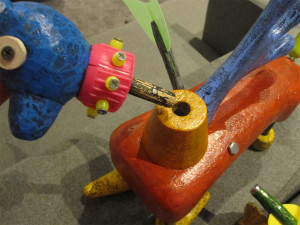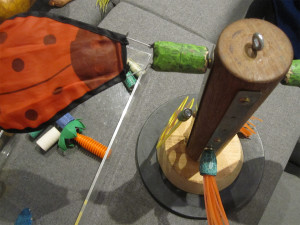 Try eight different percussion instruments at this table, part of the toddler-oriented Investigate! Zone.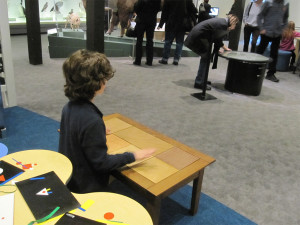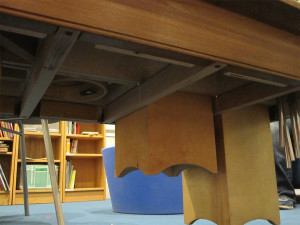 Finally, drop your tweens and teens in the Maker Lounge, which suggests engineering challenges but encourages visitors to come up with their own problems and solutions.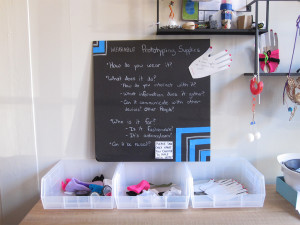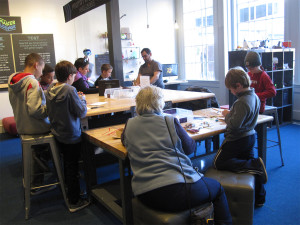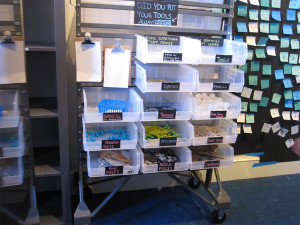 They've got the obligatory 3D printers, but I'd rather see every museum (and science classroom, and family room) have bins of loose parts like the ones seen here. This is not an endorsement, but I'm impressed by the Makedo tools that let kids saw and poke holes in cardboard, then fasten it with screws and hinges. The kid-friendly tapes (clear and masking) don't work well with cardboard, and these seems to solve the problem while giving more options for fastening.
The Peabody Essex Museum is definitely headed in the right direction as far as creating playscapes that link art, nature, and technology.