Playscapes Press makes rare playground classics available again!
Each book in the Playscapes Press catalog is available for just $8 per pdf download.
Please remember that these books are still under copyright protection.
Once you've downloaded the file it is yours, just like a physical book is, to print or loan if you wish but not to copy and hand out, and certainly not to post online!
I've purchased publication rights and must also pay royalties; your respect for the time and expense of the original copyright holder as well as my own is very much appreciated. (If you need to convert the pdf to other ebook formats like epub or mobi, try Calibre, which is a free download).
Playscapes Press is currently seeking the copyright holders of the following books in order to make them legally available:
"Creative Playgrounds and Recreation Centers", Alfred Lederman and Alfred Trachel, 1959, Verlag Gerd Hatje, Stuttgart.
"Children's playroom. From the sandbox to the adventure playground", Marguerite Rouard  and Jacques Simon, 1976, Verlag Gerd Hatje, Stuttgart.
If you know anything about the rights to these books or have a suggestions for a vintage playground volume to add to the Playscapes Press catalog, please get in touch.
-Design for Play, Richard Dattner, 1969, now available through Playscapes Press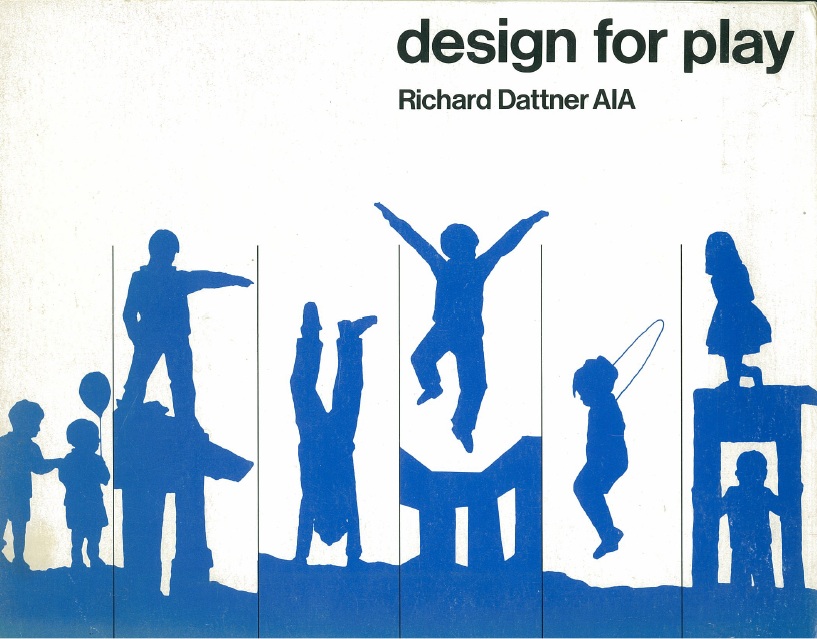 Thanks to all of you New Yorkers who have sent suggestions for great playgrounds to see on my visit in conjunction with the MoMA playground symposium in October! One that I'll definitely be stopping by is Richard Dattner's Adventure Playground – Read the rest…
-Handcrafted Playgrounds by Paul Friedberg now available through Playscapes!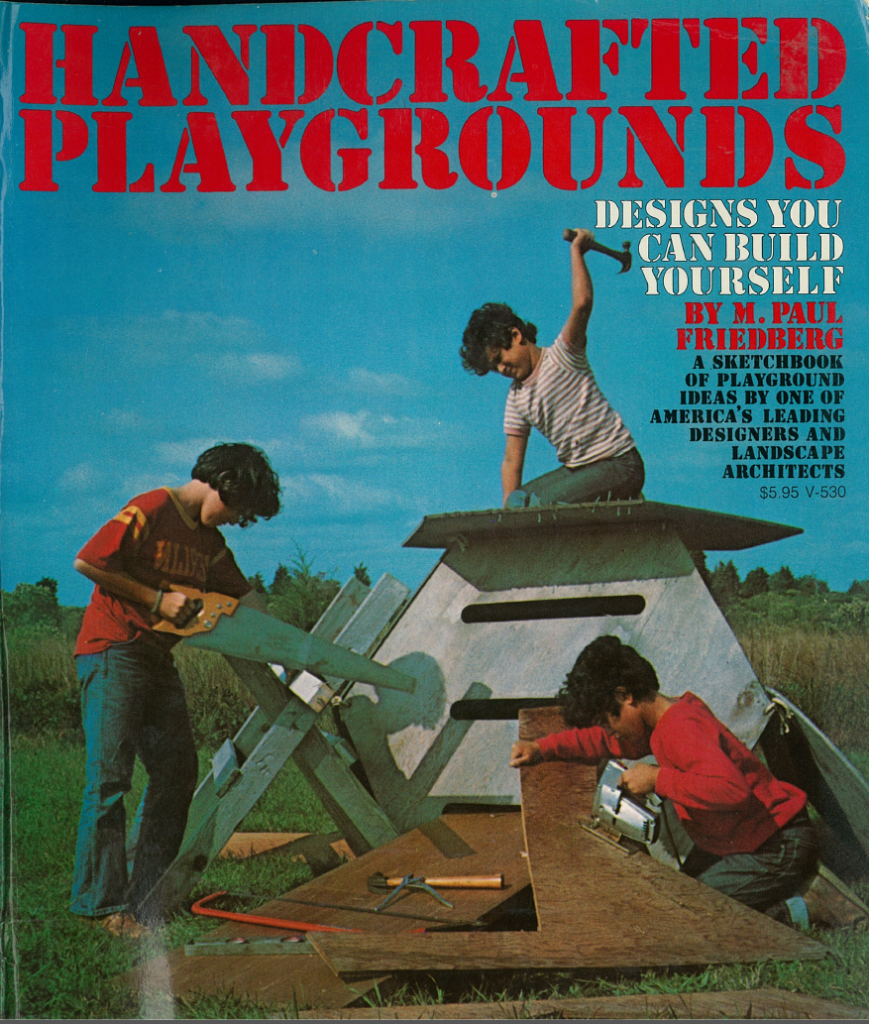 Also in the spirit of encouraging you to make your own playscapes, I'm pleased to announce the second title in my effort to make vintage playground classics available again…Paul Friedberg's Handcrafted Playgrounds from 1975.  Its best description is contained in – Read the rest…
-Planning for Play by Lady Allen Hurtwood now available through Playscapes!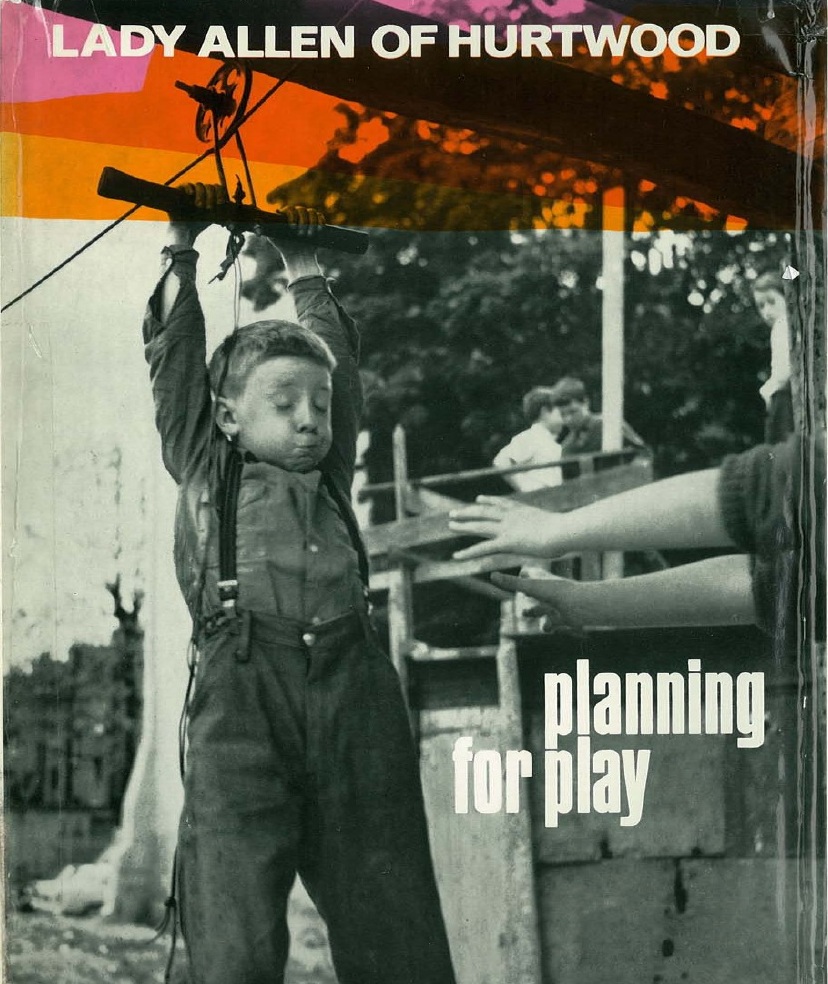 A couple of Christmases ago, I posted a list of Vintage Playground Books as potential gifts for the playground-obsessed.  Since then, some of them have become quite expensive and difficult to obtain.  I like to think that's because of you, – Read the rest…